ALTY or "Adding Life To Years" is a private orthopaedic hospital in Kuala Lumpur. The hospital, a joint effort between TE Asia Healthcare and our founding group of established orthopaedic surgeons, was established to pursue our dream of making ALTY the orthopaedic hospital of choice. Collectively, we provide a comprehensive solution that works best around you and your lifestyle to ensure optimum mobility.
With that in mind, we aim to efficiently diagnose the cause of your discomfort and provide optimal solutions through our Spine and Joint Clinics. Additionally, we offer comprehensive screening services under HSC Health Screening, our established screening centre, providing accurate and efficient early detection and prevention of health problems.
We specialise in surgical and non-surgical treatments and provide focused care for Orthopaedic and musculoskeletal conditions, among our other medical specialties under one roof. ALTY is also equipped with facilities that aid in the functional recovery of patients, on top of our soon-to-come Malaysia's first-ever weight-bearing MRI and EOS Imaging System.

Our Spine Clinic aims at improving your stability and balance to achieve ideal posture at all age. From identifying the cause of your symptoms to providing effective treatment, our team of medical orthopaedic specialists, nurses and rehabilitation therapists, are always ready to work closely with you to treat and manage conditions related to your spine.
Healthy joints help to maintain independence and mobility throughout your life. Our Joint Clinic addresses all health conditions related to joint and bone health. From your knees, hips, wrists all the way to your shoulders, our specialised team of experts focuses on playing an integral role in providing quality prevention and cure throughout your journey with us. We have a dedicated Joint Replacement Program (JRP) which will help you get back on your feet quickly and efficiently.
The diagnostic and imaging services are supported by the radiology team who works closely with our doctors. Diagnostic imaging services are a crucial part of your overall care and help your surgeon understand your condition better. ALTY provides X-ray, CT scan, MRI, ultrasound, bone density scan, mammogram and angiography services. Your doctor will guide you through the options with the aim of getting it right the first time.
Rooms
At ALTY, we want to assure you that your safety and comfort is our top priority. We strive to provide you with a relaxing experience to help with your hospital stay and recovery.
All our rooms are designed to make your stay pleasant and welcoming.
View
Types of Rooms
Daily Rate (RM)

Common Room Amenities

Electronically adjustable beds
Nurse call system
Bedside room light and TV controls
TV
Free Wifi
Patient's chair
Complimentary bathroom amenities
Personal bedside locker
Cutlery set
Free flow hot drinks
Water jug

Single

RM100
Coming Soon
View
Types of Rooms
Daily Rate (RM)

Common Room Amenities

Electronically adjustable beds
Nurse call system
Bedside room light and TV controls
Smart TV
Free Wifi
Guest couch and patient's chair
Individually controlled room air conditioning
Complimentary bathroom amenities
Electronic personal bedside locker
Minibar refrigerator
Hot water flask and water jug
Cutlery set
Free flow hot drinks

Supreme Single

Coming soon

Two-bedded

Coming Soon
Note:
Complimentary meals are provided for our patients
Room rates listed exclude government tax and withholding tax
Day Surgery
A fully accredited and licensed day surgery facility is available for minor surgical and diagnostic procedures. This facility provides a one-stop service that allows care to be delivered efficiently all within the same day.
Operating Theatre (coming soon)
ALTY is equipped with advanced medical equipment, surgical technologies and laminar flow Operating Rooms. All operating theatres are designed to meet and exceed the requirements of international standards. The overall aim is to allow the surgical team to deliver safe and effective surgical care.
The radiology and imaging services provide diagnostic and interventional procedures. The department is staffed by a team of experts offering prompt, accurate and efficient imaging facilities.
Diagnostic Services
Open MRI – Tilting open MRI with rotating gantry (coming soon)
EOS X-Ray System – Weight bearing, low dose and fast scanning time. This machine captures frontal and lateral image simultaneously (coming soon)
CT Scan – Dual source imaging, low dose, and split second scaning
MRI – wide bore 70cm with fast scanning time and and 1.5T definition imaging
Cath Lab
Bone Densitometry
Mammography
Ultrasound
X-ray
Interventional Services
Angiography and angioplasty
Aortic stent graft
Arteriogram
Coronary angiogram
Coronary stenting
Inferior vena cava (IVC) filter placement
Needle biopsy
Facet / nerve block injection
Vertebroplasty
Nucleoplasty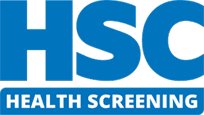 HSC Health Screening's approach to healthcare focuses on the early detection and treatment of diseases and conditions by utilizing the latest technology to help with an accurate diagnosis. As a diagnostic center within ALTY, HSC Health Screening supported by radiology and imaging departments continues in the same direction to help keep your health in check. It is the best way to manage and reduce health risks, thus improving your quality of life.
Constantly thriving to improve every facet of patient experience, HSC Health Screening is committed in providing you with comprehensive screening services, check-ups and tests in a comfortable and safe environment.
Click here to find out more about HSC Health Screening Packages that we offer.
We provide a full spectrum of clinical laboratory services. We partner with Clinipath to manage our laboratory and pathology needs. Our doctors will assist in determining the best investigations to suit your individual needs.
Clinical Lab Services
Haematology & immunohaematology
Biochemistry
Immunology & serology
Hormone Studies
Body fluids, seminal fluid, urine & stool analysis
Microbiology
Histopathology
Non-gynaecological cytology
Histopathology
Second opinions is an extra step that helps to ensure that patients receive the best care and proper diagnosis. 𝑊ℎ𝑒𝑛𝑒𝑣𝑒𝑟 𝑝𝑜𝑠𝑠𝑖𝑏𝑙𝑒, 𝑐𝑜𝑛𝑠𝑖𝑑𝑒𝑟 𝑔𝑒𝑡𝑡𝑖𝑛𝑔 𝑎 𝑠𝑒𝑐𝑜𝑛𝑑 𝑜𝑝𝑖𝑛𝑖𝑜𝑛 𝑓𝑜𝑟 𝑎𝑙𝑙 𝑡𝑦𝑝𝑒𝑠 𝑜𝑓 𝑟𝑎𝑑𝑖𝑜𝑙𝑜𝑔𝑦 𝑠𝑐𝑎𝑛𝑠.