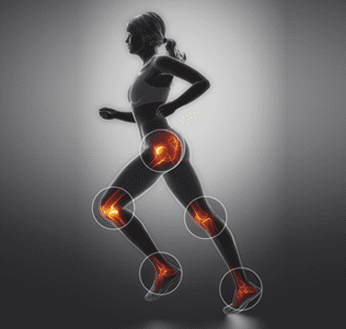 Expertise & Language Spoken
Languages
English, Bahasa Malaysia, Tamil
Expertise
Total knee replacement
Revision total knee replacement
Knee ACL reconstruction
Revision total hip replacement
Total hip replacement
Stem cell / PRP treatment
Total shoulder replacement
Low back pain
Qualification
Bachelor of Medicine & Surgery, Queen's University Belfast, UK
Diploma in Science in Tissue Banking, National University of Singapore, Singapore
Masters of Orthopaedic Surgery, University Malaya, Malaysia
Fellow of the Royal College of Surgeons (FRCS Tr & Orth), England
Fellowship in Total Joint Arthroplasty, Stanford University, USA
Member of the Royal College of Surgeons of Edinburgh (MRCS), UK
Certificate of Completion of Surgical Training (CCST), Royal College of Surgeons, UK
Board Certified in Orthopaedic Surgery, Malaysia
Memberships
American Academy of Orthopaedic Surgeons (AAOS), USA
American Academy of Hip and Knee Surgeons (AAHKS), USA
Orthopaedic Research Society (ORS) and International Combined Orthopaedic Research Societies (ICORS)
British Orthopaedic Association (BOA)
International Society of Orthopaedic Surgery and Traumatology (SICOT)
Asia Pacific Orthopaedic Association (APOA)
Malaysian Orthopaedic Association (MOA), Malaysia
Academy of Medicine of Malaysia (AMM), Malaysia
Publications
Published numerous peer-reviewed journals and books including:
Braun, B. J., Grimm, B., Hanflik, A. M., Marmor, M. T., Richter, P. H., Sands, A. K., & Sivananthan, S. (2020). Finding NEEMO: towards organizing smart digital solutions in orthopaedic trauma surgery. EFORT open reviews, 5(7), 408-420.
Sivananthan, S., Lim, C. T., Narkbunnam, R., Sox-Harris, A., Huddleston III, J. I., & Goodman, S. B. (2017). Revision hip arthroplasty using a modular, cementless femoral stem: intermediate-term follow-up. The Journal of Arthroplasty, 32(4), 1245-1249.
Sivananthan, S., Sherry, E., Warnke, P., & Miller, M. (Eds.). (2012). Mercer's Textbook of Orthopaedics and Trauma Tenth edition. CRC Press.
Recognitions
"The Professors Medal 2005", Oswestry, UK
"Best Trauma Paper Award 2006", Asia Pacific Orthopaedic Association
"Best Resident Prize 2007", The London Deanery, UK